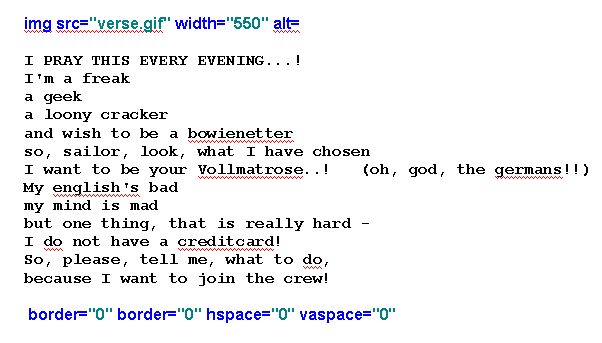 yeah, send me your poems, if want to read here something else....!


...you thought I was joking....? Oh no, now I am a member of B-net, thanx to my new, extra
because of B-net ordered credit-card. And, even worse, I had to install Microsoft internet-Explorer,
just to sign in there... Now, sitting directly by the source, bowiefun will continue with lots of new
material... hehehe...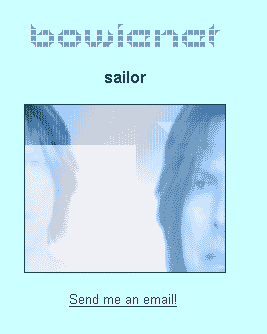 Certainly THIS is NOT the whole Bowienet...!

...and I see, this is totally OFF TOPIC here..!